Japan Day 0.5: When Life Gives You Lemons... Go to a Maid Cafe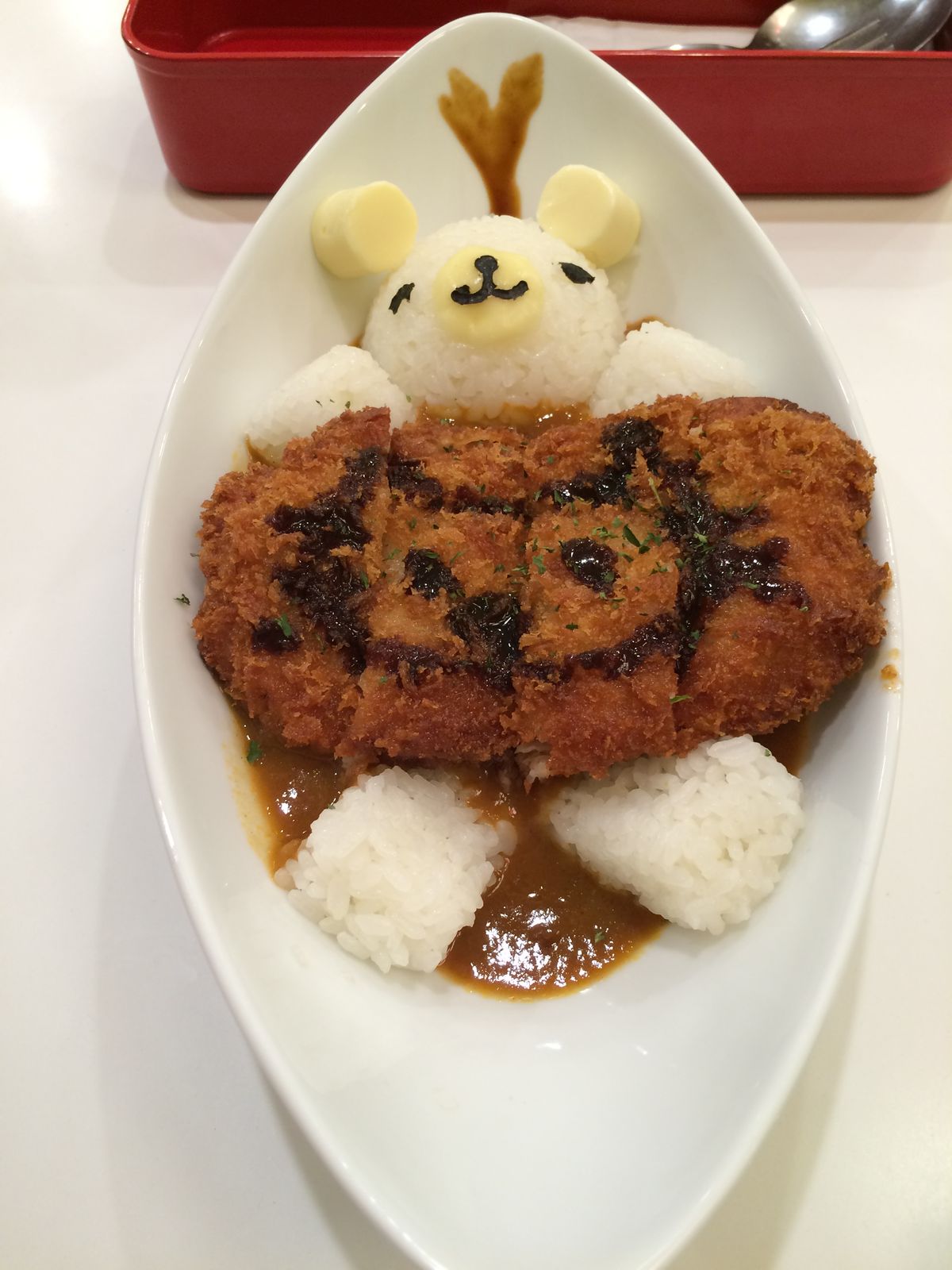 Today, life, laughing, said, "Close enough" and dumped in Tokyo instead of Taipei. Having always wanted to visit Japan, I laughed back and welcomed the opportunity to get a small taste of Tokyo before I return in 2 weeks.
I got back to San Diego from Greece around 11pm on 7/8. I left for the airport again around 4:30am in order to catch a flight to Los Angeles which then connected to Narita International Airport in Japan. I was supposed to fly from Narita to Taipei on a Singaporean airline called Scoot. When I boarded my flight to Narita, I was already a bit flustered, realizing that I'd only have about 15 minutes after landing to run through the airport and check-in to my flight before they close check-ins. Much to my surprise, when I landed in Narida after a 10 hour flight, I got a message telling me that flight to Taipei was cancelled due to bad weather conditions caused by typhoons. Rushed check-in problem: solved. New problem: how the hell am I getting to Taipei now?
After calling Scoot, it became apparent that my options were to: 1) fly out to Taipei on a Scoot flight the following morning or 2) swap my plans and spend the week in Japan and then circle back to spend my last week in Asia in Taiwan instead of Japan. I opted for the former, and since I my plane landed in Japan around 3:30pm, I decided it would be worth taking the train from Narita into Tokyo (takes about an hour on a high-speed train). I booked myself a stay at the Sauna and Capsule Hotel in Hokuo (I keep hearing that it's a fairly uniquely Japanese experience to stay in a capsule hotel), and after an hour going through customs and immigration, I found myself on the Keisei Skyliner, a high-speed railway which take me to Ueno. I chose this in part because the first major name I recognized on Google Maps that was anywhere near one of the rail lines was Akihabara, a section of Tokyo that is very well known for anime and gaming. Since I love both anime and gaming, I knew I'd be making a stop to Akihabara at some point anyway so why not now?
When I got to the capsule hotel, I was asked to take off my shoes and place them in a locker. I then took the locker key up to the front desk where they fulfilled my reservation, and traded my foot locker key for a capsule locker key. The idea is that I trade my capsule locker key back for the foot locker key whenever I want to leave the building. This ensures that I don't track dirt into the building. Makes sense—one of the first things that struck me about Japan is how clean everything is. Outside, the buildings and roads are very well-kept. Inside, you can almost always find some maid or janitor meticulously cleaning every little scrap of dirt or trash in sight.
Anyway, I went downstairs and found my capsule. The capsules are each about 3 feet high, 3 feet wide, and 8 feet deep. They basically contain a bed, a control for the light, an outlet for power, a small TV, and a screen that I can pull down over the entrance. I couldn't find a good large place to keep my luggage, so I threw it into the capsule and pulled down the screen.
Having gotten myself settled into the capsule, I decided it was time to go exploring. I found my way to the MRT and followed Google Maps' instructions for getting to Akihabara. Unfortunately, Google Maps had a very different of where Akihabara is than it should and I ended up walking 10 blocks to get to the actual Akihabara.
Looking at a map, you might expect to see more nature in Tokyo. The city has several rivers flowing through it, and I expected interesting views as I crossed those rivers (I suppose this expectation comes from the amazing bridges and river crossings I saw in Paris). Instead, however, it's incredibly easy to miss many of the rivers in Tokyo, at least the ones that I walked past. It's an extremely urban environment, and the scenery doesn't seem to change very much even as you walk by. The river itself is closely surrounded by buildings such that there isn't really a way to walk along the river so you only ever really notice it if you pick a particularly good place to cross.
After a little bit of walking, I found my way to Akihabara. As promised, there were pictures of anime characters everywhere. Walking down the street, the music made me feel like I was trapped in the ending credits scenes of all my favorite anime shows. I made one pass around the entire area without going into any of the stores. The area wasn't nearly as large as I thought it would be. As I walked around, I passed by a cafe called Maidreamin, which had a Japanese woman dressed in a maid costume standing outside of it. I instantly recognized this as one of the maid cafes that some of my friends mentioned I should look into. My immediate first thought was, "holy crap that's got to be the weirdest thing I've ever seen." And yet, as I walked around considering where to eat I became more and more convinced that the most unique dining experience was going to be at that maid cafe. I half knew what to expect just from taking one look at the place and I was incredibly embarrassed by the idea of walking in, but I summoned up the gumption to do it.
The maid cafe did not disappoint. It was absolutely one of the weirdest experiences of my life. Once I was seated, a Japanese woman in a maid costume came over, calling me "master," gave me an overview of my dining options, then gave me a pink cat ears headband and told me to say "meow meow" while holding up my arms as if to imitate a cat whenever I was ready to place my order. I don't know about any of you who are reading this, but I personally have never had the perverse fantasy of having an attractive Japanese woman dress up in a maid costume and call me master while I pretend to be a cat. In fact, I'm not even sure how they came up with the idea. At least I have to give them points for originality? Well, so long as I was sitting in that cafe and paying for the experience, I wasn't going to cut any corner. I put the headband on.
A "meow meow" and a shake of my arms later, my order was placed. First they brought me a melon soda and I was told to repeat after the maid and make some hand motions. I'm pretty sure we blessed the drink by saying "delicious delicious" and making a hard shape with our hands. The maid looked at me and matter of factly said, "now it is delicious" and walked away to let me enjoy my soda in slight embarrassed horror.
Not too long after, another maid brought me the cutest meal I have received. I ordered a curry rice which came to me in the likeness of a bear with a piece of chicken katsu on top of it. The maid walked me through yet another ritual of making hand gestures and repeating after her, then she drew a cat face on my katsu using sauce. Sure, why not?
The food was pretty decent. The chicken katsu was super moist. When I made chicken katsu, it was absolutely nothing like this. At this point, I'm fairly certain that I'm actually terrible at cooking food and my friends are all either lying to me or have just eaten entirely too much Stanford dining hall food and are completely sick of it. Whatever, I enjoy cooking so I'll keep at it.
When I was done with my meal, I decided to walk around Akihabara a little bit and explore some more of the shops and buildings. As I walked around it became clear that I had evaluated the size of Akihabara completely incorrectly. For whatever reason, I just assumed that only the first floor of every building I walked by was in use for shops when in fact pretty much every building was a multi-storied department store with more and different wares on each floor. I explored one building which was full of plastic models of anime figures and gundam models.
They also had a floor full of trading cards, which contained a whole bunch of Yu-Gi-Oh cards. I remember playing with those back in elementary school…
I chose another building at random and this one turned out to be something of an arcade. I was very impressed by the sophistication of the games in the arcade and equally impressed by the dedication of the gamers manning each game. Even if I could read the Japanese well enough to play the games, I probably wouldn't have gotten a turn. Some of these games involved trading cards which you place onto a mat so that the game can recognize them and introduce digital elements in the game that correspond to them. One particularly interesting game made it look like you press a card down onto the mat to create an army (presumably the type of army depends on the trading card that you've used), then the game tracks the location of the card on the mat so you can move the card around to control the positioning of the army. Seemed like an interesting way to control a real time strategy game.
Once I was done with the arcade building, I walked around a little bit, trying to get to a nearby shrine. However, since it was late and everything was pretty much closed I only succeeded in getting enough exercise that my feet started to hurt so I made my way back to the capsule hotel.
Back at the capsule hotel, I realized that the bathrooms didn't have any showers in them. Then I realized that this was because the sauna and public baths on the top floor of the hotel were included in the price of my capsule. So after reading a little bit about etiquette for public baths on the Internet, I decided to go take a dip (read: went to go get naked with old men). The baths were nice! Hot and very relaxing. I did something funny to one of my shoulders and the heat and the jets really helped to release tension. I also tried the sauna which was so hot that I literally couldn't breath heavily through my nose without a sensation that I could only describe as "burning my nostrils." I didn't stay too long :P.
After all this, I was pretty satisfied that I made the most of my unexpected half day in Japan, so I hit the sack early in the hopes of being well-rested for an early-morning train ride back to the airport. Life lesson learned: when life throws you a curve ball, make an adventure out of it :).