Bienvenue en France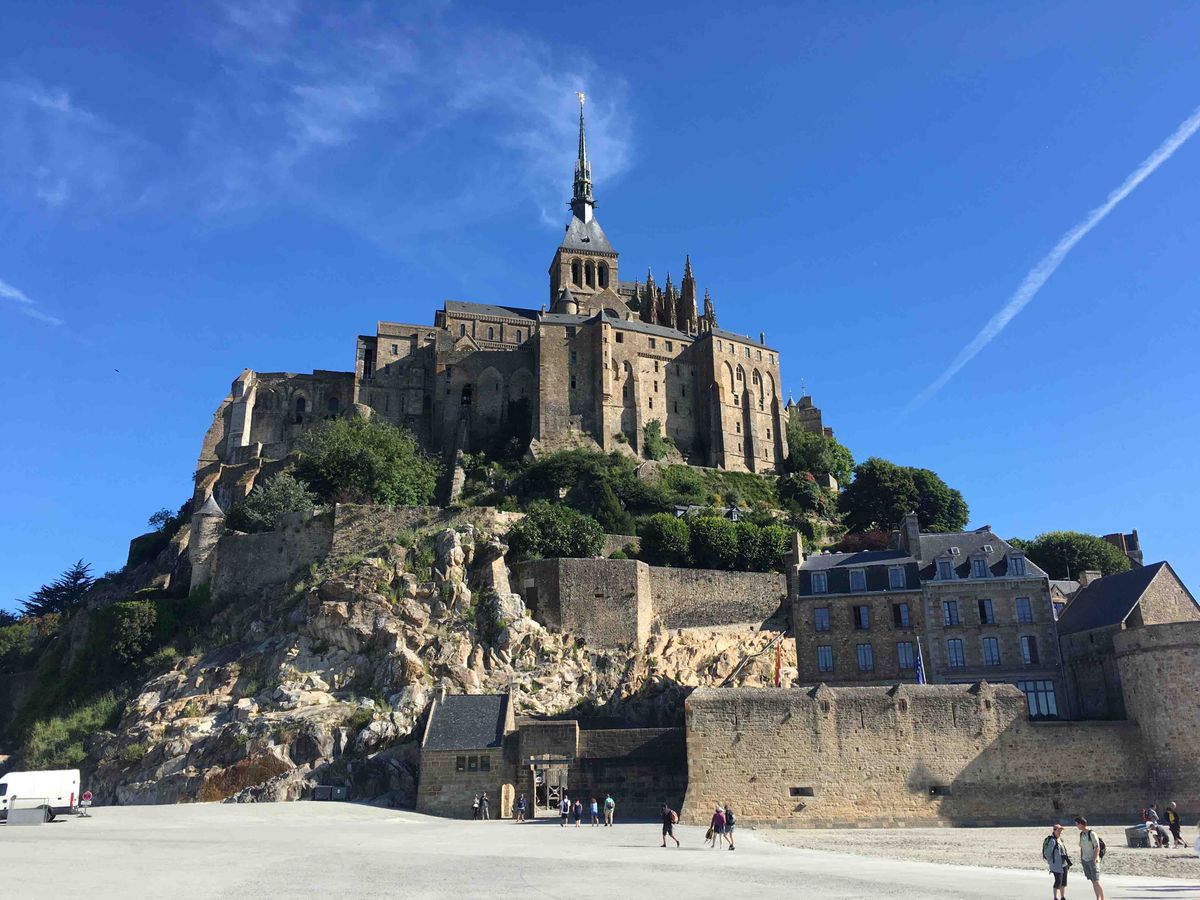 The last few months since my last entry in this series have been eventful, though, perhaps not terribly productive in a traditional sense. After a month of respite in California and then New York City, I have, at long last, made my way to France where I am endeavoring to reach conversational fluency in French while also making progress toward business profitability.
In the intervening months I have:
Become a licensed motorcyclist in the state of California
Organized a trip to Yosemite with many of my friends from Silicon Valley
Attended my sister's graduation from NYU
Explored the wilderness in rural Pennsylvania
Stayed in Marseille, France for 2 weeks
Mastered driving a stick shift while driving thousands of kilometers across France to visit Lyon, Haut-Jura, Auxerre, Beaune, Dole, Dijon, Fontainebleau, Paris, Mont Saint-Michel, Tours, Amboise, and Chambord
Lived in Bordeaux, France for nearly 2 weeks
Taken on two small consulting projects with a potential third on the horizon
Attended 2 weeks of the summer mindfulness retreat at Plum Village
Gone from absolutely terrified to speak to anyone in French to being able to hold a reasonable conversation provided some effort on both sides
As is the nature of things, along the way many things have gone wrong including:
Having my prized Google Pixel 2 smartphone stolen while I watched the sunset in Marseille
Enduring a difficult and complicated breakup with my Vietnamese girlfriend (the circumstances of which, both for my privacy and out of respect for her, I won't be elaborating on at this time)
Having my expensive and supposedly high quality Samsonite suitcase completely break in less than 6 months of—admittedly heavy—use
France
I, of course, have much to say about France in general, and the cities I've had the chance to get to know, but for concision—and for SEO :P—I've decided to separate these thoughts into a yet-to-be-written series of posts about what it's actually like to be a nomad in different cities. In these posts I'll aim to answer questions about the cost of living, finding internet and good places to work, securing housing, social outlets, and just cool things to see and do. I've found that there are lots of high-level resources like NomadList for nomads to choose new destinations, but there are never enough narratives to give life to the statistics, especially in less common and ostensibly less affordable destinations like the vast majority of Europe.
For now, it suffices to say that France is expensive and good internet is surprisingly hard to find. It doesn't even begin to compare to how expensive it was in Silicon Valley, but it's certainly 3-6 times more expensive than Southeast Asia, which I'm increasingly realizing has completely spoiled me. From a lifestyle perspective, I've found that since I'm not willing to pay 10€ for an average meal out, it's advantageous to cook or buy simple picnic ingredients from grocery stores. In a funny way, I've been really pleased to find how much joy I can get out of a simple meal of bread, cheese, fruit, and a little bit of meat (<3€/meal). I find it liberating to learn how little I really need to be happy, which leaves me yet again questioning the typical American ethos of working hard for the sake of work or for the sake of money to purchase possessions which we often become convinced will somehow magically produce happiness and joy.
Despite its status as a first-world nation, internet infrastructure in France is surprisingly pitiful in comparison to Thailand and Vietnam. Perhaps this difference is more cultural than anything, but most French cafes are not very accommodating for those seeking a nice environment to hangout with coffee, power, and a good internet connection. Even those cafes which are more stereotypically configured for this use case (i.e. pretty much just Starbucks) have laughable speeds and questionable reliability. The coworking spaces are also typically much more expensive here (200-300€/month) than what I've become accustomed to finding in Asia (70-150€/month).
Learning French
I've spent much of my time on the ground here in France trying to take advantage of the immersive environment for learning French. On good days, I'll find myself spending nearly 4 hours a day learning French with a mix of book studying, language exchange meet-ups, reverse and ladder trees on Duolingo, reading on LingQ (affiliate link!), listening to French podcasts (e.g. Coffee Break French), and re-watching my favorite Netflix series in French audio (sometimes with, sometimes without French subtitles).
Sometimes it's hard to see the difference day-to-day, but reflecting on it I've realized my French has come a long way. When I got here, I experienced a sort of social anxiety around speaking to anyone because I was pretty terrified of embarrassing myself in French but didn't want to speak English either. It used to be a big deal for me to even buy something small from a store in French and not go deer-in-headlights a little when someone asked me if I wanted a bag using a word for "bag" I had never learned before :P.
Now I've had a bit more experience and, though fast-talking native speakers still give me a lot of trouble, I'm finding I understand enough to hold reasonable conversations. I often have to stop and ask for a repetition or the meaning of a word or ask how to say a word in French, but I can do all of these things in French at this point. Sometimes I also still struggle with piecing my sentences together, but I've noticed that some sentences and sentence structures have become surprisingly fluent.
There's a long way to go still, but I've been able to accomplish things like getting tourist information about a new city, teaching a child how to play chess, and holding a 45-minute introductory conversation with a fellow software engineer using nearly nothing but French. People are generally finding me understandable even when I struggle to express complex ideas. I think it's fair to say that I've moved into a phase where I can now truly learn new words and phrases from real conversations with native speakers where we're actually trying to get to know each other.
Plum Village
I've just returned from 2 weeks at Plum Village, a Mindfulness Practice Center and Buddhist Monastery founded by the famous Vietnamese Zen Buddhist master Thich Nhat Hanh, a Nobel peace prize nominee (nominated by Martin Luther King, Jr.!) and an important advocate for peace during the Vietnam War. I was fortunate to find space at Plum Village—when I had checked originally it was completely booked. I ended up finding a way to nab a one-week stay in Plum Village, and then once I was there I found a way to extend my stay by an extra week.
A full accounting of my experience at Plum Village is also going to have to wait until next week. For now I'll say that it was one of my goals this year to deepen my mindfulness practice, which is the primary reason why I made my way to Plum Village in the first place. All-in-all, my experience there was magnificent and I feel as if I view myself and the world differently in subtle but very important ways. I feel as if before I had only just scratched the surface of what mindfulness could do for me and now I've been exposed to its full potential. I'm more focused, more mindful, and more present than I ever was before. I'm increasingly aware of my own unmindful and potentially self-destructive habits and aware of important sources of unhappiness in my life which I'm now committed to resolving rather than perpetually avoiding. I feel more competent in handling my emotions and anxieties, including the stresses related to my current occupational choices. Time will tell how long these effects will stay with me.
Where I Am Now
I have returned to Bordeaux for a bit of sightseeing before I take a train to Lyon, the gastronomic capital of France, where I intend to spend my remaining 5 weeks in France before my Schengen tourist visa expires and I'm forced to migrate elsewhere. I'm excited to have my own apartment in Lyon after successfully negotiating the price down by ~25% from its listing price on AirBnB.
I haven't made much progress on my own projects of late, and my lack of a live product continues to be a source of frustration for me. In the States, my time was focused on things I could only take care of while there or spending time with family. Since coming to France, much of my time initially was spent on dealing with the emotional fallout of my recent relationship or on learning French. The few times I've taken the time to open my code editor and start to work on Serenity, I've found it overwhelming to consider the amount of remaining effort to launch the product along with the potentially low likelihood of a successful outcome.
I must admit that prior to going to Plum Village, my mood had been fluctuating and occasionally visiting some deep lows. The combination of emotional stressors from my recent breakup along with the anxieties involved with having to speak French and starting to get back into my own work was a lot to handle, and I'd guess that I came the closest I'd ever been to wanting to abandon my present course. I knew the emotions would pass however, and, somewhat serendipitously, in my lowest week I had two people reach out to me in the same day asking if I'd be willing to consider some short-term work on a consulting basis. I've agreed to one, and am still working out the details of the other, which may involve my returning to Asia later this year. I'm also currently helping my little sister implement an online portfolio for her creative work so that she can use it as a resource to send to potential employers. Helping her get situated in her post-graduate life in this way was one of the gifts I offered her upon graduating.
Having outside work recently has helped a lot to remind me that I have a valuable skill set in high demand and that I'm good at what I do. I've found it comforting to have a few more concrete and complete projects to show for my time (now almost a full year!) being self-employed. Combined with the emotional bolstering of my experience in Plum Village, I'm back in a good place and am excited for the challenge of learning to apply mindfulness to my unorthodox lifestyle.
The "Plan"
In my remaining 5 weeks in France, I'm hoping to wrap up work for my sister (her dream job was just posted, so we're now operating on a clock), potentially take on another small project for an existing client, work out details for another potentially larger project for a new client, and attempt to launch Serenity to at least friends and family if not to public beta. All the while, it will continue to remain a high priority to make use of my time in France to improve my French.
I'm still exploring the possibilities, there's a possibility that an opportunity will bring me back to Asia after France in mid-September or early October. I'm thinking that in the intervening time I may go to Morocco as originally planned, though I haven't chosen a city yet (Essaouira maybe?). If I end up back in Asia, it probably makes sense to stay for a number of months, so I'm considering returning to Thailand, visiting India and Nepal, spending some time in Hong Kong or Malaysia, or even living in Taiwan or rural Japan for a few months to learn languages. If the opportunity doesn't shake out the right way, I'll likely spend 3 full months in Morocco continuing to work on my French before considering a return to France or moving on to South America.
I'm finding I plan less and less far ahead travel-wise, and this no longer makes me anxious the way it would have last year. In fact, the flexibility this sort of seat-of-pants traveling has afforded me seems to have far outweighed the possible price increases from last-minute bookings (at least on everything other than air travel).