2021 Q2 Review and Q3 Planning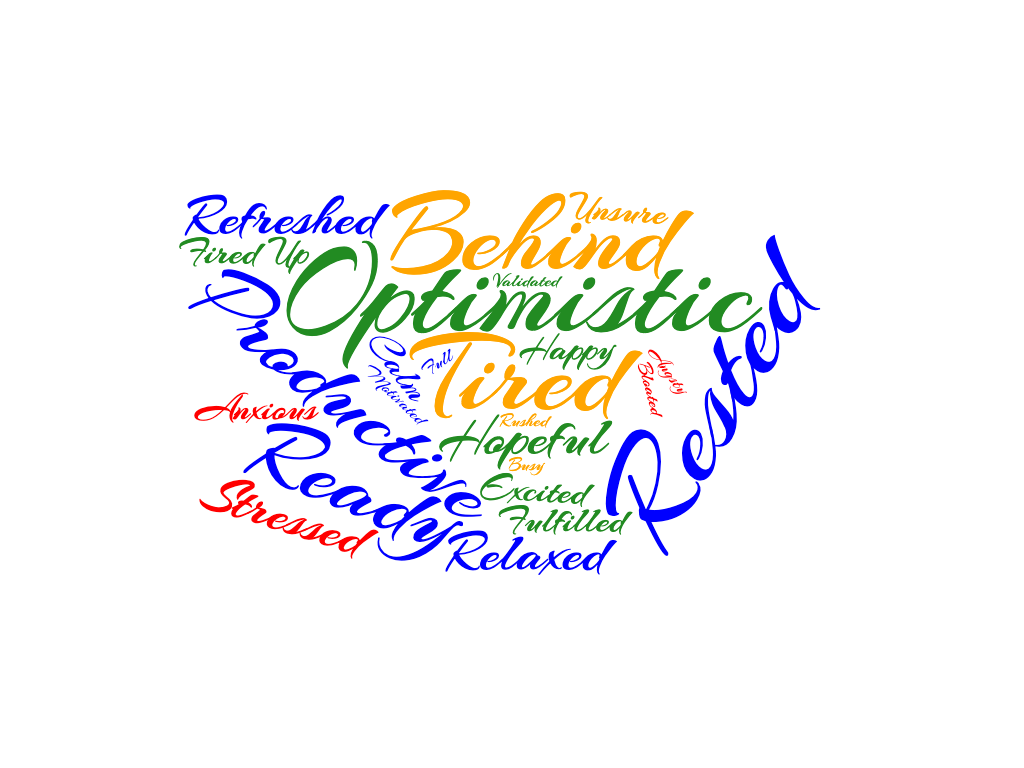 I gave myself a C+ for the quarter. I think a B- was within reach, but I don't feel like I was proactive enough about adapting my goals to the evolving COVID-19 crisis in Taiwan.
Some highlights:
😷 I've mostly been at home sheltering in place since COVID-19 outbreaks got out of hand here in Taiwan on May 15.
👩🏻‍❤️‍👨🏻 My girlfriend has been sheltering in place with me. Expectedly, we've had some fights given such close proximity, but on the whole I think we're doing a really good job of navigating new relationship challenges.
🎮 I've been playing way too many video games during shelter in place. Mostly League of Legends, Legends of Runeterra, and Starcraft 2. This is sometimes starting to distract me from work lately.
🚀 Midana is launching to its first cohort of real users this week. Though it's taken longer than I had hoped to get to this point, things look promising with over 2000 people on the waiting list and users literally begging me to let them test the app.
👊 I've started working on a gamified quantified self platform called Strive. Much of the data and metrics in this quarter's review come directly from Strive, which has been providing some really awesome long-tail motivational support for goal follow-through.
✍️ The most common moods from my journal were optimistic, rested, tired, behind, productive. The word cloud featured in this post is generated from an aggregation of all sentiments recorded in my journal. I usually try to get myself to choose 3 sentiments each day.
Next quarter:
🏡 Operating under the assumption that Taiwan will still be sheltered in place through the end of the quarter. Though I am cautiously optimistic that Taiwan will be in a good place in the next few weeks.
🤑 Aiming to test monetization pathways for Midana and scale the closed beta up to 1000 users.
💪 Will be doubling down on both usage and development of Strive to support my own workflows and start automating pieces of these reviews.
🚫 Implementing some new rules and restrictions in Q3 to make video games a potentially motivating reward rather than a potentially crippling distraction.
😴 Will be placing more of an emphasis on getting the right amount of sleep and preparing for the coming day / week in Q3. Hopefully "tired" and "behind" won't show up as much in next quarter's word cloud ;).
Quarterly Review 🔍
Qualitative Review 🎨
Reflection 🤔
Q2 of 2021 has been an interesting quarter. I've been making progress on many of my goals! Though more slowly and in some unexpected ways.
The main things that happened this quarter are:
😷 Taiwan entered shelter in place on May 15. In an incredible reversal, just as some parts of the world begin to recover from COVID-19, Taiwan entered shelter in place for the first time, leaving us at home for more than half of the quarter. This has obviously had a huge influence on some of my goals!
👩🏻‍❤️‍👨🏻 My girlfriend and I have been sheltering in place together. In a sense, we've moved in together at my place to weather the storm. Since she's been working from home we've spent nearly every minute of every day for the last 6 weeks together and, though we've fought over a few things, it's been pretty cool on the whole.
🚀 Midana is launching to its first cohort of real users this week. Development has taken longer than I expected, but the app is starting to come together and, having completed a round of testing and feedback with friends, I'm finally feeling ready to throw this thing over the fence! As I ramp up my marketing efforts, the waiting list has grown to over 2000 people and I've literally had people messaging and emailing me begging for access to the app. I've also collected signal on adjacent products and services for the same demographic that look very promising.
👊 I've started working on a gamified quantified self platform called Strive. The project is still in its early stages and is currently taking a back seat to Midana, but in testing on myself and on my girlfriend the results in terms of motivational support have been very promising.
📊 For the first time, this quarterly review is (partially) data-driven. Much of the data in this review comes directly from Strive, which is starting to provide a fun, interesting, and, most importantly, consistent way to collect and track data about personal goals and self-improvement.
I'll elaborate on the above shortly! But before I do here are a few other high-level things that happened this quarter:
🎓 I'm starting to pick up my Anki habit again! After a break for nearly half a year, I'm finally feeling motivated and excited to be learning and retaining knowledge through Anki again. I'm still trying to keep the load far below previous levels, but Anki is once again beginning to power my studies of things like Chinese, Japanese, software engineering, math, and more.
⚠️ Much of the "new place, new life" mood and productivity boosting effect from last quarter has worn off. I'm still falling into a generally good routine, but it's felt tougher and overall less successful than before.
🏡 I'm still loving my new place! Especially with shelter in place I'm feeling extremely grateful that I locked this place down (pun intended) before things got serious. Sheltering here has been, honestly, really comfortable. I can't imagine doing the same in my old place.
🎭 Due to the pandemic shutting in-person Improv down, I haven't been able to go.

I was, however, going fairly regularly before things shut down.
Shelter in Place 😷
Up until very recently we here in Taiwan had been very lucky and very privileged to be one of the only places in the world left virtually untouched by COVID-19. While the rest of the world weathered the storm in lockdown, Taiwan was able to hold some of the first live concerts since the start of the pandemic. Travel around the island had been unrestricted and easy—I myself had planned trips to go scuba diving in Green Island and hiking in Yushan, Taiwan's tallest mountain, in May.
Through a series of unfortunate reversals Taiwan entered shelter in place status on May 15, 2021 as a few COVID-19 outbreaks began to spread uncontrollably. Technically Taiwan never did and still hasn't "locked down"—Taiwan has 4 pandemic alert statuses, and for most of this time we've been on level 3 which is technically "pre-lockdown"—but at this point I feel that that distinction is more political than practical. For all practical purposes, most places in Taiwan have been locked down for the past 6 weeks, and people have mostly been treating it as such.
It all happened very quickly, but I was prepared. There was a moment the week before the government announced a pre-lockdown alert status where I knew things were going to get bad. In my opinion, restrictions came too little too late, and people here took too long to recognize how serious the problem could be and react accordingly. As has been said many times since the pandemic began, people just don't seem to intuitively grok that the spread of things like COVID-19 are exponential, not linear.
I remember calling my girlfriend at work on a Wednesday and telling her "Hey, I know you're not worried yet, but I'm pretty sure we need to go to Costco and stock-up today. Once everybody catches on that this could be bad, it's already going to be too late." She thought I was crazy, but decided to humor me. We went to Costco that night and stocked up on $600 worth of food and supplies to make sure we'd be able to stay comfortable through a potentially extended shelter in place.
Sure enough, things got quickly worse and by that Saturday (unfortunately also my girlfriend's birthday), the government announced pre-lockdown restrictions, including the closing of non-essential businesses, restrictions on movement, and restrictions on gatherings. We heard stories of people trying to get in to Costco and grocery stores and literally waiting in lines wrapping around several city blocks just to fight for whatever was left.
Fortunately, having already made our supply runs, we were free to celebrate her birthday as best we could given the circumstances. We stayed home and baked a cake. We played some board games. We even went and had a miniature socially distanced picnic in Da'an Park.
By now, things in Taiwan are starting to get better. Personally, I'm cautiously optimistic—we're at 57 local cases per day, down from nearly 500 cases per day in the week following the level 3 announcement. It's unclear that there's a real path back to normalcy without vaccination—a complicated and political subject here in Taiwan, in part due to regional geopolitics with China—but things do feel like they're getting better.
Myself, I haven't felt as affected by the closures as I'm sure others have. I've been working from home and online for years now. On an average day before level 3 alert status, I spent the majority of my time at home anyway, mostly just going out for exercise and lunch. Mostly, I just don't go out for those things anymore. There are a few things that have changed since things got worse, though.
Probably most prominent on that list is that my girlfriend is living with me as we shelter in place together. She's working from home, so we've been spending a lot of time together. Honestly, it's been nice! We've gotten into a routine where one of us cooks and one of us cleans on a given day. We're more directly able to pursue certain goals together like diet and exercise—particularly through Strive, more on this below. Yes, there have been some rough moments where we've fought—I think this is only to be expected when you put two people together in a space and ask them to figure out how to truly live comfortably in it together—but so far we've been able to resolve problems as they come up. I don't know what we'll plan to do when things go back to normal, but I do like having her around.
Obviously, my social life has taken a hit due to some of the new restrictions. By the end of Q1 I had been feeling really excited about the community of friends I was building around myself here in Taipei! This is, hands down, the longest I've ever spent anywhere during my adult life. As weird as it is to say, I've never really lived somewhere where I felt like I had a large and inter-connected network of friends. Even when I lived in Palo Alto I didn't feel this way—likely because I was always so busy working and so frequently out of town for business travel. Unfortunately, the pandemic has shut down many of the key drivers of that budding social life.
On a macro level, many of the friends I met and started deepening relationships with in Q1 have made the tough call to move on from Taiwan either temporarily or permanently due to the pandemic. Some of this was only inevitable. Here in Taiwan we've become fond of calling a certain type of expat, expats who found their way to Taiwan primarily to escape pandemic restrictions elsewhere, "COVID refugees." I've always known that most of those people would likely leave after the pandemic lifted, and I have at least a few friends that fit this bill. For obvious reasons, the recent worsening of the pandemic here in Taiwan has sparked a recent mass exodus of COVID refugees from the country. Even some of my longer-term friends who have lived in Taiwan for years have been bouncing recently, at least to escape e.g. to the US for a few months and get vaccinated before coming back.
Personally, I plan to stick around in Taiwan. I'm not in a rush to leave, and plan to be here through the end of my lease next February. I'll likely stay longer than that as well, since Taiwan recently passed a law lowering the time required for alien residents to become permanent residents from 5 years to 3 (and next year will be my 3rd year). There is, however, a part of me that longs to have the opportunity to spend an extended period in a new country again… perhaps Japan, France, or Mexico. The desire isn't urgent yet, but I also don't see it disappearing anytime soon. I don't think that this would mean abandoning my "nest" here in Taiwan, but it does mean that I'll eventually need to figure out how to maintain this place while taking some extended trips.
On a micro level, some important keystones of my social life have been put on hold. For example, before all of this started I had been co-working with a friend (shout out to Brandon Huang, if you're reading this) on Tuesdays and Thursdays. He'd come to my place on Tuesday, I'd co-work with him at Taipei Tech Arena on Thursdays. I had been really enjoying that! Both because Brandon's a fun friend to hang out with, and because Taipei Tech Arena happens to be the local Silicon Valley microcosm. Despite my sometimes love/hate relationship with my own Silicon Valley background, I found that it was often easy to relate to and have fun with people from that crowd.
Other things are closed too, of course. My gym is closed and my membership is on indefinite hold. My girlfriend and I have been doing home CrossFit workouts on our own (and some of them are surprisingly spicy!!). Improv has been closed since this began, though they've been trying to do some online workshops that I haven't yet made time to try out.
For better or for worse I've been playing a lot more video games since shelter in place started. Mostly I've been playing League of Legends, Legends of Runeterra, and Starcraft II. I've been enjoying having more excuses to stay home and play video games, but it's probably a fair bet that this is one of my coping mechanisms. In some small ways it allows me to maintain social ties with people—a couple of my Taiwan friends occasionally play League and Starcraft with me (shoutouts to Chris, Geoff, and Brandon).
That said, though, there have been at least a few weeks where I've felt like video games have distracted me from work, and I don't feel great about that. Mostly this comes in the form of me getting to bed later than I should because of playing games, but occasionally this happens because I'll play a couple of games with friends from California in the middle of my work day (shoutout to Rhed, you enabling SOB ❤️).
I don't personally believe that video games are fundamentally bad and zero value, so I don't think trying to give up video games entirely is the answer. I do expect, though, that finding ways to balance this to keep myself generally on task is going to be a theme in this review, especially since I expect shelter in place to continue for at least a good chunk of Q3.
Midana 🚀
Midana is steadily progressing! For those who don't know, Midana is Taiwan's first mobile barcode receipt lottery app in English. That was a mouthful haha, so let me break it down:
Every receipt in Taiwan is a free lottery ticket!

The government draws winning receipt numbers every 2 months.
This is a government internal revenue program to encourage consumers to demand receipts from merchants, which in turn leads to merchants being forced to report taxable income.
Prizes for this lottery go all the way up to 10 million NTD (~$333,333 USD)!

The government also provides a way for consumers to collect electronic receipts rather than printed paper receipts.

This involves a "mobile barcode" which is basically just a barcode you let vendors scan when you checkout.
When a vendor scans your mobile barcode, you receive an electronic receipt.
This system saves the government money and reduces the environmental footprint of the receipts.
The government actually further incentivizes consumers to use electronic receipts by releasing a ton of extra prize money only available to electronic receipt holders.

There are tons of apps for helping people use mobile barcodes in Chinese, but no apps that do this in English!
So Midana will be the first app to provide this service in English! It turns out there are a bunch of problems expats have here in Taiwan, usually due to the language barrier. Fortunately, this provides a lot of really awesome opportunities for me!!
So far Midana has ~15 users, all of whom are either friends or acquaintances of mine. The goal up to this point has been to collect initial feedback from people who I know well enough to be able to reach out to individually to get feedback on how the app could still be improved. Feedback so far has been decently positive! There have been a few rough edges to smooth out, but things are feeling good.
In fact, I'll finally be ready to launch the app to my first round of non-friendly beta testers this week! I'll be sending out the invite emails to my first cohort of 20 users just as soon as I finish this review :).
In the background I've been running ads to build up an email list for Midana, and have so far collected more than 2000 email addresses. I also give users an opportunity to fill out a customer research survey to move to the front of Midana's waiting list. So far over 1000 users have opted to submit a survey response, which has given me some super helpful insights into who my target audience actually is.
For example, through these surveys I've learned:
Most of my users are going to be Filipino overseas workers
Most of my users are on Android
Most of my users have no idea what a "mobile barcode" is
There is decent demand for some adjacent products and services I've been hinting at
Anyway, suffice to say that people seem excited about Midana! So much so that I've actually been occasionally receiving emails and messages from potential users begging me to let them become testers for the app. This all feels super validating and I'm glad to be working on something that so many people seem to care about and have a clear need for.
I'm still not sure if Midana itself is going to have a viable business model, but that's something I'm hoping to start testing in Q3. If nothing else, I believe that Midana will be a great wedge for building trust with this audience to provide other products and services that are more clearly monetize-able.
All that said, I want to examine why it's taken me 4 months to get here in this review. Initially, I thought it would take me 2-4 weeks to build the first version of Midana. Instead, it's taken me closer to 2-4 months.
I think I'd attribute the slower than expected progress to:
Ramping up on React Native.
Changing product scope as I receive feedback.
Getting distracted from work by friends and video games.
Ramping up on React Native
One of the reasons I wanted to start working on Midana was to have an excuse to build a mobile app in React Native! I've been working with React for the last few years now and have really enjoyed the experience. A long time ago, I had some experience building native iOS and Android apps, but I was intrigued by React's "learn once, write everywhere" paradigm. There have been some vocal criticisms of React Native and other cross-platform technologies like it, but I finally wanted to understand for myself.
On the whole, React Native hasn't been a huge leap from React. There have, however, been a few places where figuring things out has been complicated. On the whole, it's actually taken me way longer to build out a cross-platform mobile app of this complexity than I expected, but I'm fairly certain it would have taken me 2-3 times as long if I had tried to build two separate mobile apps. Not to mention what a pain that would be to maintain…
I'm not sure I'd attribute the extended development timeline to React Natives being particular hard to pick-up, however—more that Midana turned out to require some tricky features that are potentially more advanced and required me to learn a few things more deeply than I otherwise would have.
A few examples of this are:
Home screen widgets. In gathering feedback from testers it quickly became obvious that a home screen widget displaying a user's mobile barcode was a need to have. These aren't super common for mobile apps in general, but they seem particularly rare for React Native apps. Documentation and examples for this were sparse, and it turned out that doing this required me re-visit native app development for the widget while learning how to connect native code to JavaScript over the bridge (another advanced feature).
Camera-based live QR code scanning. This is a basic feature of a lot of the other mobile barcode apps in Chinese. There are React Natives libraries for doing this, but using some of them in combination with other libraries I wanted to use put me in dependency hell for awhile. Suffice to say that I learned more than I ever wanted to know about Gradle and Maven, Android's dependency tools, than I ever wanted to know in order to wade through some hairy issues.
Proxied WebView. I needed to find a smooth way for my users to essentially interact with a Taiwanese government website in Chinese without the Chinese. My solution ended up being to "frame" the government website in an undisplayed WebView and inject JavaScript into it to manipulate the website on the user's behalf. The big challenge came from needing to export captchas from the government site for my users to fill out in Midana in order for me to submit information on their behalf. Unexpectedly, this turned into one of the more complicated pieces of technology in my stack, and is certainly one of the most difficult and brittle to maintain. These WebView flows were primarily for registration and onboarding, so getting them right turned out to be especially crucial.
In reflecting on it, I think I've learned and accomplished a lot!! But some of these things definitely took way longer than I thought they would. Live and learn.
Changing product scope due to feedback
This one actually isn't a bad thing! I think this means I'm doing my job as a product manager, and not just as an engineer. I'm listening to feedback I'm getting and making real-time strategic decisions based on that feedback. Sometimes those decisions do change the product roadmap and milestone timelines, but when they're necessary, they're necessary.
As an example, I had one user who described very nearly having a panic attack when one of the steps in my original onboarding process required her to open an email containing several paragraphs of Chinese. Based on that feedback, I decided I really needed to work on my onboarding flow. Unfortunately, as alluded to above, the onboarding flow has turned out to be one of the trickiest pieces of code in my entire system.
Getting distracted
Even before shelter in place I found myself getting distracted week-to-week by social obligations. As much as I enjoyed the routine of having a people to co-work with on Tuesdays and Thursdays, in the weeks before shelter in place I was finding that, more often than not, going to Taipei Tech Arena on Thursday would mean that I'd get pulled into happy hour, eat a bunch of pizza, drink a bunch of whiskey, and hang out with people instead of doing work. Technically this was networking, though, and, in the long-term it's probably a net positive. In the short-term, however, it started feeling bad to be getting less than half a day of work done on Thursdays (and sometimes on Tuesdays) due to all the distractions.
Now that I can't co-work with people anymore, video games have started to become this distraction. The influence hasn't been huge, but there have been some weeks where I've averaged closer to 6 hours of logged work a day. There have also been some weeks where every day I woke up feeling tired, likely because I stayed up in bed playing too many games of Legends of Runeterra on my phone. A chain of those in a week is enough to really trash productivity, and seriously mess with outcomes.
I talked about video games a bit in the last section, so I won't re-hash that, but I do think that the larger theme of getting distracted from my actual work needs to be addressed better. This probably isn't the biggest reason why things have taken as long as they have, but it certainly contributed.
Strive 👊
Strive is a gameified quantitative self platform for tracking, understanding, and predicting self-improvement. I dropped some hints about Strive during my Q2 review. Back then Strive was just an inkling and an experiment. The project is slowly evolving and, though my focus is still on Midana, I'm starting to get very excited about how it's working and where it could be going.
In its simplest current form, Strive is a competitive and collaborative habit tracker. My girlfriend and I are presently the only users, and we use Strive to help motivate ourselves and each other to continue striving to become our best selves.
Without going into too much detail, here's how it works:
My girlfriend and I have each defined a set of metrics and habits that we want to track, each associated with a larger goal like losing weight or, in my case, maximizing productivity for personal projects.
On a daily basis, we track our habits and copy our metrics from their primary data sources, earning points for each habit completed and each metric recorded.
At the end of each week we tally the points in order to:

Evaluate how we each did against ourselves from last week.

As a team, we collectively earn a prize if everyone does at least as well as they did last week.

Evaluate who earned more points this week to assign a winner.

Individually, the winner also earns a prize, but only if everyone did at least as well as they did last week.
So far this system has been super interesting. I have, of course, experimented with habit tracking in the past. I have, of course, also previously had the brilliant idea to try and use habit tracking data to self-evaluate during my annual and quarterly reviews.
Unfortunately, the problem with most habit trackers is that tracking habits is, itself, a habit, and sooner or later I always ended up falling off the cart. When I do, it's a downward spiral, and any forward momentum that habit tracking was creating turns on itself, usually resulting in me never opening the habit tracker ever again.
Strive is proving itself to be very different! There have been weeks where I've fallen off the cart with Strive. However, rather than throw the baby out with the bath water, Strive is managing to motivate me to reset and rally each week, and try to do better this time. It's almost like bringing the "it's a new year and a clean slate" feeling to every week. Yes, I might have been terrible about all of my habits last week. But thanks to Strive I have a reason to decide to change that this week. The buck does stop here.
I think there's a huge amount of potential behind this as a tool or a product. With at least just me and my girlfriend, I've been able to semi-artificially create an environment where my girlfriend and I both support and push each other on a daily basis. Since she and I are both fairly competitive people, there is an air of friendly competition and she and I have clearly internalized the value of earning these otherwise worthless points that I've conjured from the ether. This, I think is the most powerful part of what Strive has accomplished: it's successfully created a gameified economy and alternate reality that my girlfriend and I are actually consistently buying into.
Now that the points have an established value to us, all we really need to do in order to motivate ourselves toward certain behaviors or away from others is to make it trackable and make it worth something in Strive.
I have no idea whether or not Strive is something I can adapt to work for other people, or even if it can extend beyond the context of a couple. Even in its current form though, applied just to me and her, the concepts have been super interesting to play with. For now, I plan to continue testing this and slowly layering on more and more value. Later, when I'm convinced that Strive has something sticky and valuable, I'll start thinking about how to market it or prototype versions of it that might work for others.
Though Midana has my focus right now, something I'm realizing as I nerd about designing Strive is that Strive is the kind of thing that, if I never had to worry about money, I could easily imagine myself wanting to pour all of my time and energy into. If the masterwork of my life were something like Strive that could tangibly help people improve themselves in a data-driven, I think I'd die a happy and fulfilled man.
Quantitative 🔢
This review covers April 5, 2021 through July 2, 2021 for a total of 89 calendar days. In Taiwan, this covers 64 working days accounting for 3 holidays of which I observed 1.
Summary 💯
I'm giving myself a C+ this quarter. Things went OK on the whole, and many of the things that were least successful this quarter can be at least partially attributed to the pandemic. Still, I think I could have been more proactive about adapting. I also wish I had made more progress and stayed more focused on my work.
Break Down 🧨
Habits ✅:
Daily

Wake up early

I did well with this for parts of this quarter, but often found that I was tired in the morning and feeling tired would affect my productivity for the day. I've settled on the idea that sleeping long enough not to feel lagged in the morning is more important than exactly when I wake up. Realistically if I want to wake up earlier (and part of me does), I need to make sure I'm asleep much earlier. Video games and wanting time to play in the evening has been an obstacle here.

Reserve the first hour after waking for self-care

My feeling is that I did well on this.
Meditation, journaling, weighing myself, and taking my vitamins are all parts of my morning routine, so I'm basing my evaluation of this on those habit scores.

Reserve the hour before bed for self-care and relaxation

I've done OK on this. Too often this quarter, though, this has translated into video games that extend beyond my true bed time.
Typically this also includes planning tomorrow, which only happened 14.61% of the time. (Down significantly from last quarter, though I still really appreciate this habit.)

Go to sleep early enough to get ~8 hours of sleep

My sleep data shows that I've gotten good quality sleep (82%) this quarter on average

Meditate for at least 10 minutes

I meditated 79.78% of the time. See the metrics section for details.

Journal for at least 10 minutes

I journaled 74.16% of the time. See the metrics section for details.

Aim to never obligate myself to log more than ~8 hours of work a day

I did well on this, but on the whole my feeling is that I'm currently actually having the opposite problem where I'm, on average, not putting in enough working time. This is nowhere near as extreme as it's sometimes been in the past while working on my own projects, but it's nevertheless something I have my eye on.
I worked ~6 hours and 45 minutes per day. See the metrics section for details.

Clear Anki reviews

I cleared my Anki reviews 60.67% of the time.
I'm slowly started to re-introduce some of my old backlogged cards.

Add an average of 5 new Chinese cards to Anki

I created new Anki cards 49.44% of the time.
5 turns out to be an awkward number, though, since my Anki cards come in pairs. I usually end up adding 6 new cards each day. Even so, correcting for this, the average number of cards created per day was ~2.97.

Learn 5 new Chinese Anki cards

I learned new Anki cards 59.55% of the time.
Likely the discrepancy between this number and clearing reviews is from days where I completed my reviews, but I didn't have any new Chinese cards to learn because I neglected to add new cards.

Actively immerse in Chinese for at least 30 minutes

I completed 1744 minutes of active immersion in Chinese this quarter, which comes out to an average of 20 minutes per day.

Weekly

Free-flow immerse in Chinese for at least 30 minutes

This one's a little harder to track and I don't have data for it… if I count conversations with my girlfriend or my girlfriend talking to (or at 😅) me, I'm probably approaching this number. I did not make a real effort to make this happen, however.

Exercise at least 3 times a week

I exercised 37 times since my Q1 review, for ~2.9 times/week

Always make friends, relaxation, and extracurricular activities the priority on weekends

Semimonthly

Call my sister and debrief on progress and blockers around deepening friendships

I haven't made time to call, but it also turns out that, on average, my sister is very hard to reach. Before shelter in place, however, I wasn't feeling like I needed a coach—my social life was flowing nicely on its own!

Attend an improv workshop and participate in at least the bilingual groups

I still haven't attempted to do Improv in Chinese! In my defense, the pandemic shutting these workshops down has a lot to do with that, though I could still be trying to attend this workshops in their online format.

Monthly

Attend a networking event

This has obviously been impossible since shelter in place started, but before that I had been attending a networking event every week in the form of Taipei Tech Arena's Thursday happy hours.
OKRs 🎯:
Maintaining a healthy mind and body

Pick a set of dietary rules quarterly and stick to them ~80% of the time

I haven't been great about this, but recently my girlfriend and I are doing the slow carb diet together and we've been pretty good about sticking to it!

Stretch: Reach ~10% body fat

This one is… pretty far away right now haha.

Overcoming my fear of failure and working toward financial freedom

Free up time to work on my own projects

Stop consulting full-time by February
Wind down consulting to the bare minimum by start of Q2
Don't take on more students for The Spike Lab unless I have to

Launch at least 1 of my own projects to the general public this year

Still behind where I wanted to be, but on track for this to happen during Q3 or Q4 this year!

Secure at least 1 paying customer for one of my own projects

Hoping this happens during Q3 this year! On track.

For inspiration and tactical advice:

Read Make by Peter Levels
Read about other peoples' experiences doing 12 projects in 12 months

Stretch: Launch 12 projects in 12 months

Given that I'm still on my first project 4 months in, I think it's safe to say I'm not going to hit 12 this year :). Still, I think I'm spending my time the right way and learning what I need to.

Overcoming my fear of rejection by deepening friendships and expanding my network

Complete any homework assignments given to me by my sister

Haven't really been getting assignments from my sister lately

Make at least 1 close friend in Taipei this year

Unsure about this one right now! Felt pretty on track for this Q1, but since shelter in place started Q2 my social life is in a little more disarray.

Schedule some time to get to know the other The Spike Lab coaches

Have spent no time at all on this, unfortunately.

Learning Chinese

Reach an upper intermediate level in Chinese (B2, ~3000 words)

I have no sense of how close or far I am from B2 at the moment, but I am back into a rhythm for studying Chinese and feeling good about my efforts and learning rate.

Successfully participate in an Improv activity in Chinese

Embracing the experience of finally living somewhere for a longer period of time

Find an apartment of my own
Metrics 📊
Work

411 hours and 37 minutes of "work" time tracked in Toggl

Filtered out from 511 hours 49 minutes of total time tracked in Toggl

~6 hours and 45 minutes of work done per day on average
Habits

Plan tomorrow: 14.61% completion

Health

Average weight: 158.3 lbs
Average body fat: 14.7%

Likely underreported by my Yunmai scale as I'm almost certainly closer to 18 or 19% right now.

Average resting heart rate: 58 bpm

Reported by my Garmin Fenix 6X
Includes just the last 4 weeks of data

Average water drunken per day: 84 fl oz (out of a goal of 96 fl oz)
Average sleep quality: 82%
Habits

Exercise

37 total exercise sessions
~2.9 exercise sessions per week

Taking Vitamins: 79.78% completion

Mental Health

Average mood score: 3.64 out of 5.

Pulled from my Notion journal through a Strive script powered by the Notion API.
Daily mood score scored out of 5 with 5 being amazing and 1 being absolutely terrible. Logged in my journal each morning.

Most common sentiments: optimistic, rested, tired, behind, productive.

Pulled from my Notion journal through a Strive script powered by the Notion API.
Aggregated from 3 adjectives I associated with every journal entry each morning.
See the featured image in this post for a full weight word cloud.

Habits

Meditation: 79.78% completion
Journaling: 74.16% completion

Language

Chinese

Total minutes of active immersion: 1744
Average daily minutes of active immersion: 20

Anki

Total new cards added: 324
Average new cards per day: 4
Total reviews: 1928
Average reviews per day: 21
Quarterly Planning 🗓️
Q3 of 2021 will run from July 6, 2021 through October 1, 2021 for 88 calendar days. This covers 55 working days accounting for 9 days of vacation I'll be taking in Hawaii with my family in September to celebrate my grandma's 90th birthday.
Goal Modifications ✏️
Have circumstances changed that might necessitate tangibly modifying the goals you laid out for yourself at the beginning of the year? If so, outline them below. Deep dive into any of these using sub-headings.
Shelter in Place 😷
It came late for us here in Taiwan, but Q2 2021 finally brought pandemic-related restrictions! Though this may not turn out to be true, I'm going to work under the assumption that we'll continued to be sheltered in place for all of Q3.
I'm actually going to keep my goals mostly the same, but am going to make a few modifications, particularly around networking and friendships.
If in-person gatherings aren't possible, I'm having trouble seeing how networking could take a real focus this quarter. So instead I'm planning to focus my efforts on strengthening or deepening my ties to existing communities and friends both here in Taiwan and abroad!
Right now the particular communities of interest are:
Longer-term friends here in Taiwan.
The Spike Lab coaching network.
Formosa Improv Group (FIG).
The Spike Lab and FIG do present some opportunities to network in a limited capacity, so spending energy on these communities could be doubly good!
For both friends in Taiwan and The Spike Lab, so long as we continue to be socially distanced, my plan is to start hosting game events online. This is a type of event that I enjoy and would ordinarily host in-person, and which I think a lot of my friends would appreciate right now. For the friends that are a little more hardcore about games, organizing time to play Starcraft or League also counts here, but probably shouldn't overshadow more casual game events for friends who don't play those kinds of games.
For The Spike Lab in particular, seeing some of the other coaches at a game event would help to make reaching out to them to get more acquainted separately will feel less like a cold email, which I think will lower the activation energy while boosting the response rate (not that other coaches aren't happy to meet, but we are all super busy).
Midana 🚀
In addition to my existing high-level OKRs for executing on independent projects, I'd like to give myself a few specific OKRs for Midana! Here are the goals for Midana before the end of Q3:
Reach 1000 users in the Midana closed beta.

Test monetization pathways for Midana.

Prototype monthly subscription for receipt translation service.

Prototype taking a cut of winnings to allow users to throw away scanned receipts rather than keeping them.

Prototype taking a cut of winnings through automatic prize redemption via PayPal or other non-Taiwanese payment services.

Make my first cent from a Midana user from the wild.

Stretch: Launch Midana to the general public in the Apple App Store and Google Play Store.
In order to accomplish these, I'm going to need to really start ramping up marketing efforts and the number of invites I sent to waiting list users on a weekly basis. My first cohort starting next week will be 20 users, after that I'll need to start inviting more cohorts each week or expanding the cohort size.
I don't have any data about invite conversion rate yet, so I'm assuming a 20% conversion on my emails (I think this is conservative, but time will tell). That means I need to invite ~5000 people to get 1000 users. Since I'll be on vacation at the end of September, I really only have 10 weeks to accomplish this.
Thus, the invite schedule will look something like this:
Week 1: 20 invites
Week 2: 20 invites (Cumulative: 40)
Week 3: 40 invites (Cumulative: 80)
Week 4: 40 invites (Cumulative: 120)
Week 5: 80 invites (Cumulative: 200)
Week 6: 300 invites (Cumulative: 500)
Week 7: 500 invites (Cumulative: 1000)
Week 8: 1000 invites (Cumulative: 2000)
Week 9: 1500 invites (Cumulative: 3500)
Week 10: 1500 invites (Cumulative: 5000)
Keeping the cumulative total smaller initially will give me time to really respond to feedback and make sure that each new cohort of user produces better metrics than the last.
It should also be noted that I presently only have ~2000 users on my email list to send invites to, so I need to make sure marketing efforts are scaling up so I'm prepared to make the last 3000 invites by week 9.
Strive 👊
I'd also like to give myself a few specific OKRs for Strive this quarter!
Right now, the general goal for Strive is to create something that is useful to me which I can also test with my girlfriend. After I'm convinced I have something compelling to power my own workflows, I'll start searching for ways to beta test it with other people or market it to a wider audience!
Here the goals for Strive before the end of Q3:
Start automating quarterly reviews and using more data to evaluate how the quarter is going and how things should be improved for the next quarter.

Create a quarterly Strive report email to start automating Q3's quarterly review.

Eliminate Strive's dependencies on AirTable premium.

Set up my own server for generating and sending report emails.

Create data pipeline to automatically move data from AirTable to Google Big Query.

Create a prototype dashboard for exploring and analyzing data pulled from Google Big Query.

Experiment new Strive data visualizations for keeping users motivated and interested.

Prototype a "heat map"-style visualization to help users visualize how they're performing over time.

Prototype Strive's first automatic data integration.

This will likely be some kind of automatic syncing of journal data from Notion to Strive's main data store (which is currently AirTable, but that may change in the near future).

Experiment with solutions for maintaining a fun and competitive feeling between players who don't have the same habit load.
Since Strive is not my primary project, these things will mostly need to happen on the weekends. I think each bullet point here will take me a single weekend to accomplish.
Risk Mitigation 🛠️
Summarize the risks identified in quarterly review. Outline actions that need to be taken to mitigate those risks. Deep dive into any new methodologies that need to be explained or thought out using sub-headings.
Video Games 🎮
At present, I think one of the biggest threats to my goals in Q3 is potentially spending too much time on video games!!
I'd like to continue giving myself the flexibility to spend available free time how I want, and I don't want to regiment my days to the point where I don't have the flexibility to choose how and when I want to spend my energy. Additionally, when used correctly, I've found that allowing myself to play video games as a reward for being productive or meeting some milestone in my day can be very motivating!
To that end, I'm trying to avoid absolute (but potentially effective) rules like:
No video games during the work day
No video games until before I've logged 7-8 hours of time in a day
No video games until I've completed everything else
I may revisit rules like the above if Strive data shows that I'm not meeting my work goals consistently, but for now I'd like to try something more like:
Aim to log 7-8 hours of work each day.

This will help to make sure that a certain amount of time each day is earmarked for making progress on work.
Journaling in the morning doesn't count as work.
Language studies don't count as work.
Networking meetings, catch-ups with friends, and therapy can count toward this number, but should generally not exceed ~1-2 hours in a day.

No video games during the work day until I've logged at least half of my work hours for the day and completed all language-related goals.

I think this will help motivate me to start my day earlier and have super productive mornings so that I can potentially still make it to a short video game session with friends in the afternoon around lunch time.

No video games in the evening until after I've met my work hour goals, planned tomorrow, and gotten ready for bed.

No video games after 11pm on nights before a working day.

This along with the habit above it will help to prevent me from playing video games at the expense of sleep and being prepared to be productive tomorrow.
Since it's easy to just say these things but then fail to do it, I will be using Strive to both track and assign point values to these habits to provide further motivational support for following through.
Reducing Fatigue 😴
Anyone else notice how prominently "Tired" appeared in the word cloud of sentiment adjectives I tracked in my journal? I did, and I think it presents a real risk to both productivity on independent projects and willpower available to apply discipline towards these goals. When I'm tired, everything is harder. Getting work done is harder. Making disciplined decisions harder. Avoiding bad habits is harder.
I need to do everything I can to make I'm getting enough sleep and starting my days right (and early!).
Here's how I plan to modify my daily habits to attack this problem:
Wake up early

This isn't specific enough!

Go to sleep early enough to get ~8 hours of sleep

This isn't specific enough!

Get at least 8 hours of sleep every night

Get in bed by 11:00pm

Go to sleep by 11:15pm

Actually in bed and trying to sleep!! None of this playing video games on my phone in bed until 2am crap haha.
Exceptions can be made if I stay up reading because I'm having trouble sleeping, so long as I'm in bed by 11pm and have already made a real effort to fall asleep by 11:15pm.
Generally will try to only keep this a hard rule if it's not a Friday or Saturday night, but will keep this as an aspirational goal on those nights if nothing else is going on.

Get out of bed by 7:30am

Not just awake and browsing the internet on my phone in bed. Actually out of bed and starting my day!!
Again, this mostly applies to weekday mornings, but will keep this as an aspirational goal for weekends if nothing else is going on.
Priority-wise, it's more important that I wake up feeling rested than that I get out of bed by 7:30am. Starting my day early but setting a tired and groggy tone to my day isn't worth it. For this reason, I actually won't be setting an alarm in the morning except on mornings where I have early meetings or commitments.
Again, easy to say these things, harder to follow-through. I'll be using Strive to track the related habits and assign point values to provide additional incentive to stay on track.
Optimizing Energy Allocation ⚡️
If all of the above in Video Games 🎮 and Reducing Fatigue 😴 go well, there's still one missing piece to optimize my productivity and reduce the risk that progress on my own projects continues to happen slowly: optimizing how I allocate my energy.
This quarter one of my epiphanies was realizing that there comes a certain point in every day where the most important thing I can be doing with the energy I have left in the tank actually isn't continuing to code, trying to push out one more feature, or even finishing what I was doing.
At some point in every day, the most important thing I can be doing with my remaining energy is figuring out how to make the most out of tomorrow's energy and making sure that there's as much energy to use tomorrow as possible! This is because, inevitably, the energy left at the end of the day is usually—though admittedly not always—the fumes and the dregs. It's usually enough to start thinking about how tomorrow's refueled tanks should be used, but often isn't enough to efficiently complete something today.
Usually I'm tempted to keep working on something today because of some false sense that I need to have "completed" something today. Truth is, since I'm my own boss, it doesn't really matter if I can report that I completed something today because I stayed up late to finish it or if I finished it first thing in the morning. In fact, on average, most of the things I choose to stay up finishing I would almost certainly have finished more quickly if I had let them wait until the morning. Staying up later to finish something also messes with my routine and potentially affects productivity for the rest of the week. Not a good trade-off.
I'm also realizing that this principle applies not just to each day, but actually to many time scales! For example, there is also a point in the week where the most important thing I can be doing is recovering my energy and preparing for next week. Naturally, that part of the week is called the weekend :).
It may seem obvious, but re-framing my weekends this way has been interesting: each weekend, my priorities are informed by the need to make next week as successful as possible. That might mean taking care of errands that might leak into the coming week or steal energy away from other things. It could also mean recovering sleep debt so I have as much physical and emotional energy as possible in the coming week.
The analogy does continue extend, I think into larger and larger timescales, too! I don't think I quite realized it when I started doing this, but my quarterly reviews are actually the manifestation of me subconsciously realizing that it's worth it to burn one working day each quarter to create a 3-day weekend that really allows me to recharge and think about how the next quarter is going to be a good one.
Similarly, I usually take the last week or two at the end of the year off. This is usually when I spend the most time reflecting on my year and figuring out how the next year is going to be successful!
So I've already been starting to do this naturally, but this quarter I'm going to make it more formal with the following new habits:
Daily: Plan tomorrow in the evening

This helps to make sure I have a clear picture of what tomorrow's priorities are!
This practice should include writing down 3-5 DMAs or difference making actions for tomorrow. That is, the 3-5 actions where, if I somehow got nothing else done, I'd still feel like it was a super successful day.

Daily: Clear my inboxes in the evening

This is a low energy task that actually funnels in to planning tomorrow (after all, I need to take account of everything people want/need me to do before I can accurately prepare).
If I don't specifically aim to do this in the evening, I will sometimes end up doing it first thing in the morning which is a colossal waste of my best energy in the day.

Weekly: Plan my week on Sunday nights

This includes sprint planning for all projects so that I can start my morning on Monday knowing exactly what I should be executing on.
Summarized Habits and OKRs 🎯
Green for additions, red for subtractions.
Habits ✅:
Daily

Wake up early

Go to sleep early enough to get ~8 hours of sleep

Get at least 8 hours of sleep every night

Go to sleep by 11pm

Get out of bed by 7:30am

Reserve the first hour after waking for self-care

Meditate for at least 10 minutes

Journal for at least 10 minutes

Write in my journal

Reserve the hour before bed for self-care and relaxation

Aim to log 7-8 hours of work a day

Aim to minimize the need to log more than 8 hours of work a day
No video games during the work day until I've logged at least half of my work hours for the day and completed all language-related habits

No video games in the evening until after I've met my work hour goals, planned tomorrow, and gotten ready for bed

No video games after 11pm on nights before a working day

Plan tomorrow in the evening

Clear inboxes in the evening

Clear Anki reviews

Learn 5 new Chinese Anki cards

Learn 8 new Chinese Anki cards

Upping this because my Anki cards come in pairs so 5 is an awkward number. Also feeling ready to increase the Anki load slightly.

Add an average of 5 new Chinese cards to Anki

Add an average of 8 new Chinese cards to Anki

Upping this to match the learning rate so I never run out of new cards to learn!

Actively immerse in Chinese for at least 30 minutes

Weekly

Free-flow immerse in Chinese for at least 30 minutes

Watch an episode or two of something on Netflix without subtitles for 30 minutes

Just trying to make this one more specific, actionable, and potentially track-able

Exercise at least 3 times a week
Make friends, relaxation, and extracurricular activities the priority on weekends
Plan my week on Sunday nights

Semimonthly

Call my sister and debrief on progress and blockers around deepening friendships

My sister is a little too hard to reach on a regular basis for this to make sense, plus may not be as relevant in a socially distanced context.

Host an online game event for one of my communities

Attend an

online

improv workshop and participate in at least the bilingual groups

Monthly

Attend a networking event
OKRs 🎯:
Maintaining a healthy mind and body

Pick a set of dietary rules quarterly and stick to them ~80% of the time
Stretch: Reach ~10% body fat

Overcoming my fear of failure and working toward financial freedom

Free up time to work on my own projects

Stop consulting full-time by February
Wind down consulting to the bare minimum by start of Q2
Don't take on more students for The Spike Lab unless I have to

Launch at least 1 of my own projects to the general public this year
Secure at least 1 paying customer for one of my own projects

Launch Midana and secure paying customers for it

Reach 1000 users in the Midana closed beta.

Test monetization pathways for Midana.

Prototype monthly subscription for receipt translation service.

Prototype taking a cut of winnings to allow users to throw away scanned receipts rather than keeping them.

Prototype taking a cut of winnings through automatic prize redemption via PayPal or other non-Taiwanese payment services.

Launch Midana to the general public in the Apple App Store and Google Play Store.

Continue experimenting with Strive

Start automating quarterly reviews and using more data to evaluate how the quarter is going and how things should be improved for the next quarter.

Create a quarterly Strive report email to start automating Q3's quarterly review.

Eliminate Strive's dependencies on AirTable premium.

Set up my own server for generating and sending report emails.

Create data pipeline to automatically move data from AirTable to Google Big Query.

Create a prototype dashboard for exploring and analyzing data pulled from Google Big Query.

Experiment new Strive data visualizations for keeping users motivated and interested.

Prototype a "heat map"-style visualization to help users visualize how they're performing over time.

Prototype Strive's first automatic data integration.

Experiment with solutions for maintaining a fun and competitive feeling between players who don't have the same habit load.

For inspiration and tactical advice:

Read Make by Peter Levels
Read about other peoples' experiences doing 12 projects in 12 months

Stretch: Launch 12 projects in 12 months

Overcoming my fear of rejection, deepening friendships, and expanding my network

Complete any homework assignments given to me by my sister

Make at least 1 close friend in Taipei this year
Schedule some time to get to know the other The Spike Lab coaches

Learning Chinese

Reach an upper intermediate level in Chinese (B2, ~3000 words)
Successfully participate in an Improv activity in Chinese

Embracing the experience of finally living somewhere for a longer period of time

Find an apartment of my own